A life told on the page
With its origins in history, biography is resurgent thanks to the boom in titles about musicians and sports people
Learning about other people's lives, whether figures from history, politics or the social and cultural spheres, has always been a big draw for readers and a rich seam for publishers. A visit to any bookshop reveals a dizzying range of biographies and it is the literary genre that has best survived the crisis. This even extends to older titles, such as Stefan Zweig's mythical biographies, for example, many of which are available in Catalan thanks to Quaderns Crema, and which are constantly being reissued to feed a public hungry for this sort of literature.
Biography has its roots in history studies but alongside the classic lives of historical figures we now find a range of biographies of modern media personalities. We have recently had Bruce Springsteen's highly-praised autobiography, or the footballing lives of Andrés Iniesta or Johann Cruyff. Even the graphic novel has entered the fray with such titles as Glenn Glould: A Life Off Tempo (published in Catalan by Astiberri), Hysteria, a graphic biography of Freud (SECC), or Pope Francis: I Believe in Mercy (Turner).
Anniversaries and commemorations provide an ideal opportunity to release or reissue a biography, as seen last year with an avalanche of titles during Cervantes Year. However, current events also provide an excuse to review a life, as happened with the death of Fidel Castro or the rise of Donald Trump, the latter leading to a flurry of titles, such as Trump y la caída del imperio Clinton by Vicente Vallés (Esfera de los Libros).
Yet for publishers, commissioning a biography always has an element of risk. "You have to be very selective but at the same time it's important to have a presence in the genre, a way of recovering the past and important figures who are little known to the wider public," says Emili Rosales, head of the Grup 62 publishing house. This company has just released a biography of Joan B. Cendrós, by Genís Sinca: "It required four or five years of research and so you try to time the publication with a wave of new interest in the figure," he adds. Among the biographies currently being written are those of Enric Prat de la Riba, Josep Tarradellas and Josep Benet i Morell. Also, the Memòries del Cardenal Sistach have just been released: "They were the result of conversations; I proposed the idea to him and he finally decided to write them down," says Rosales.
Memoirs are a branch of the genre that have found great success. Among the most recent are those of John Le Carré, The Pigeon Tunnel (Volar en cercles in Catalan, published by Edicions 62), Andrea Camillieri's Mis momentos (Duomo), Henning Mankell's Arenes movedisses (Tusquets), Dario Fo's País de Faula (Bromera) or Herta Müller's Mi patria era una semilla de manzana (Siruela).
Meanwhile, the biographical novel is on a downward slide, although some titles are appearing, such as the Llibre de veritats i secrets by Ramon Gasch (Columna), about a young Ramon Llull, El poeta del poble by Andreu Carranza (Destino), about Verdaguer, or Sota un cel de plom, Neus Català's memoriesnarrated by Carme Martí (Amsterdam). One of the most popular recent trends is for sui generis biographies that break the genre's conventions with a more personal view of the subject. A good example is Pietro Citati's work on Proust, La paloma apuñalada (Norma), but also Roberto Calasso's La Folie Baudelaire (Anagrama), Julian Barnes' The Nosie of TIme (Anagrama) about Shostakovich, Jean Echenoz's Ravel, Córrer, on runner Emil Zatopek, or Relámpagos, about Nikola Tesla (Anagrama).
Other ways biographers now approach subjects are more original, as in Edmund de Waal's The Hare with Amber Eyes (Quaderns Crema) which uses an object to explain the history of his Jewish family. It is a strategy also used by Dory Sontheimer for his second memoir, La vuitena caixa (Circe/Angle). There are many ways to tell a life story.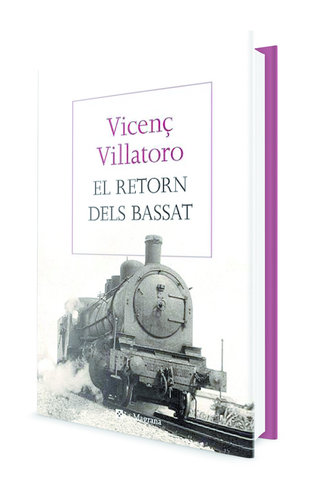 AMB UNS ALTRES ULLS Betsabé Garcia Publisher: Roca Pages: 431 Price: 19.90 euros
EL RETORN DELS BASSAT Vicenç Villatoro Publisher: La Magrana Pages: 592 Price: 22 euros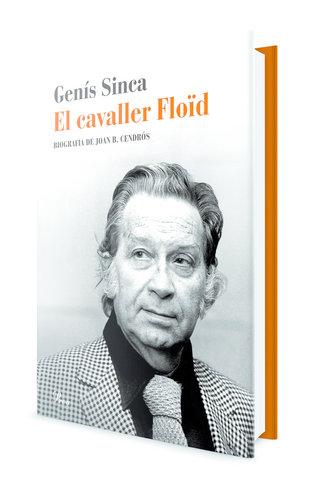 EL CAVALLER FLOÏD Genís Sinca Publisher: Proa Pages: 640 Price: 20 euros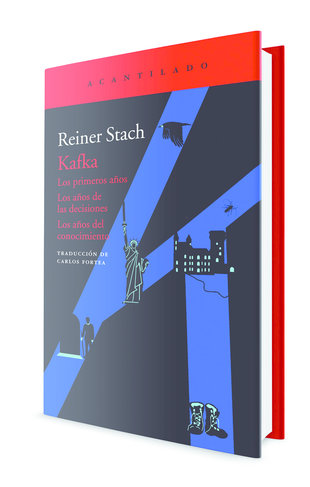 Kafka Reiner Stach Publisher: Acantilado Pages: 2,368 Price: 85 euros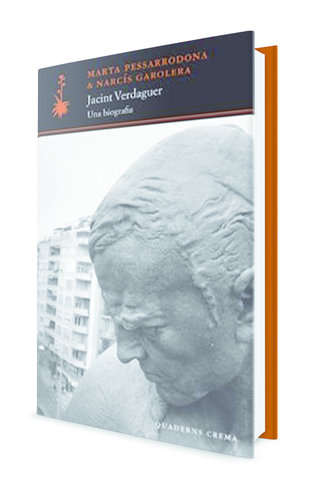 VERDAGUER Narcís Garolera and Marta Pessarrodona Publisher: Quaderns Crema Pages: 336 Price: 24 euros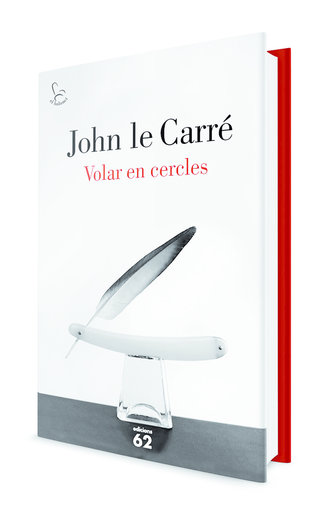 VOLAR EN CERCLES John le Carré Publisher: Edicions 62 Pages: 416 Price: 21.90 euros
The feminine side
One firm that has left a mark on biography publishing is Circe. Next year it will celebrate 30 years and is still going strong. "We have a loyal clientele especially among women between 29 and 70, who have continued to buy books during the crisis," says head Sílvia Lluís. Circe's catalogue has lives of Frida Kalho by Rauda Jamís, of Dora Maar by Victoria Combalia, of Nusch Éluard by Chantal Vieuille, and many others. "One aim is to make a wider public aware of unknown women and to delve deeper into the lives of famous women, such as Coco Chanel." Yet, the firm's list also includes men, such as Jaime Gil de Biedma, Passolini, Kerouak and H.W. Wells.